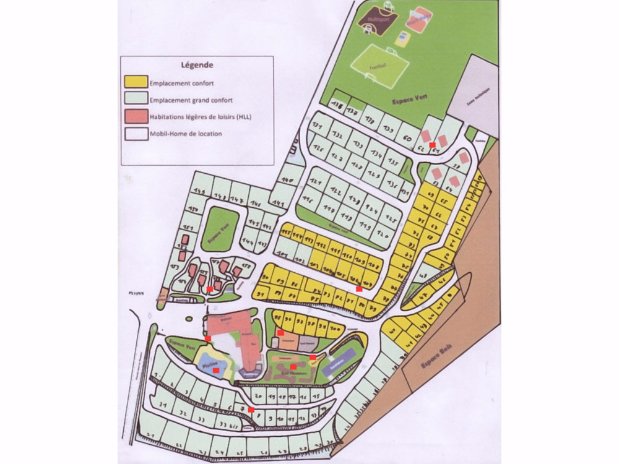 Phone: +33 6 52 75 48 30
Cell phone: +33 6 52 75 48 30
Address:
Chemin de Loubet
31210 MONTRÉJEAU
FRANCE
Access:
If arriving from Bayonne, Toulouse or Montpellier, take the A64, exiting at Montréjeau.
Location:
The campsite is located a few minutes from the centre of Montréjeau, just as you enter the town form the north.
- Nestled beneath the mountains, Montréjeau is halfway between the Atlantic and the Mediterranean, where the Neste and the Garonne meet.
- As a genuine beauty spot in the shadow of the Pyrenees, the city overlooks the river Garonne. This valley makes Montréjeau, via the Val d'Aran and the Vielha Tunnel, a gateway to Spain.
Reception

Family Friendly

Laundromat

Disabled access

Pets allowed

Wifi

Parking
Dogs are welcome but must be kept on a lead.
Animals are not permitted in wooden cabins.


Bar

Table tennis

Football

Swimming pool

Hiking

Petanque

Games room

Water aerobics
FREE EVENTS:
- Water sports – Football and volleyball matches
- Boules (bowls), table tennis and belote matches
THEMED EVENINGS (14 July to 20 August):
- Shows, dance parties, Campsite Carnival, karaoke… relaxation in a fun and friendly atmosphere
ORGANISED DAY EVENTS;
- Campsite mini-Olympics
- Walks: sightseeing, cultural and heritage walks (guided tours)